Program Overview
Enterprise Infrastructure, Post-Graduation certification program spread over two semester and 700 hours of learning. This program is recognised as the most Innovative and futuristic program by Economy times 2020.
It's also been recognised and rewarded as "Business excellence 2020" by "The Time of India group".
Enterprise Data Centre Networking
Data Centre Replication Solutions
Cyber Security and Threat Defence
Hybrid Cloud Modelling and Cloud Automation
Software Defined Data Cen Design and Modelling
Zero Down Time Backup Solutions
Linux Containers and Kubernetes
Job Opportunities
Server
SERVER ADMINISTRATOR
SERVER ENGINEER
SERVER CONSULTANT
SERVER ARCHITECT
SERVER DEPLOYMENT ENGINEER
SERVER VIRTUALIZATION
Fabric
FABRIC/SAN ADMINISTRATOR
FABRIC/SAN ENGINEER
FABRIC/SAN CONSULTANT
FABRIC/SAN ARCHITECT
FABRIC/SAN DEPLOYMENT ENGINEER
SAN VIRTUALIZATION
Storage
STORAGE ADMINISTRATOR
STORAGE ENGINEER
STORAGE CONSULTANT
STORAGE ARCHITECT
STORAGE DEPLOYMENT ENGINEER
STORAGE VIRTUALIZATION
Replication Experts
SITE REPLICATION ENGINEER
DATA CENTRE REPLICATION CONSULTANT
DATA CENTRE REPLICATION ARCHITECT
Data Center Solution
Enterprise Backup Admin
Cloud Automation Consultant
Cloud Architect
Data Center Solution Engineer
Data Center Design Engineer
Software Defined Data Center Architects
Edge Computing Solution Engineer
Data Center Management
IT Delivery Manager
Data Center Project Manager
Data Center Program Manager

Salary Ranges
Varies exponentially based on Companies Profile-product based companies pay comparatively well against managed services
| # | Experience | Salary |
| --- | --- | --- |
| 1 | 0 to 2 years | 3 TO 6 L INR per annum |
| 2 | 2 to 4 years | 4 TO 8 L INR per annum. |
| 3 | 4 to 6 years | 8 TO 16 L INR per annum. |
| 4 | Above 6 years | 12 TO 25 L INR per annum. |
Syllabus
Enterprise Data Centre Networking. (FCP,IP,FCOE, ISCSI, FCIP)
Cyber Security and Threat Defence.
Server Architecture.
Server Virtualization.
Storage Architecture.
Storage Virtualization.
Data Centre Replication Solutions (Disaster Recovery Solutions).
Big Data Architecture.
Server planning and implementation Labs.
Storage planning and implementation Labs.
Software Defined Storage and Server Labs.
Enterprise Data Center Network Design and Implementation Labs.
Edge Computing Data Centre Architecture.
Zero Down Time Backup Solutions.
Hybrid Cloud Modeling and Cloud Automation.
Software Defined Data Centre Design and Modelling.
Linux Containers and Kubernetes.
Project Management on Enterprise IT.
Software Defined Data Centre Lab.
VC Cloud Automation Lab.
Enterprise Backup Solution Lab.
Hyper Converged Infrastructure Design and Solutions Lab.
Trainers
All Faculties are real time Data Centre Architects and consultants with an average industrial experience of 20 years in solutioning Global Data Centres.
( Hybrid Cloud Modelling, Cyber Security, Virtualization architecture, Data Centre Site replication, Enterprise Backup solutions, ………..)
Program Members
Sri. A V S MURTHY
HONOURABLE SECRETARY, RSST
DR. S ANIL KUMAR
PRINCIPAL, SSMRV COLLAGE
MANIKANTAN MOHANAVELU (KG)
CTO & DIRECTOR (PGD-DCA Program DEAN)
Vepsun Career Assist
WHAT IS CAREER ASSIST?
Career Assist is an integration between Vepsun Technologies and hirist.com to provide career assistance to improve the job search experience & bring you closer to your desired job. With Career Assist, you get a chance to put the gained knowledge towards creating a positive, lifelong impact and move forward into the future with a great deal of opportunities in the area of your interest.
As a part of Career Assist, you will get the Spotlight & Pro-Features for a time period of 6 months. This upgrade on your profile will not only improve your job search experience but also give you multiple benefits like Spotlight and Pro Features.
Program Fee
Data Center Architecture
INR. 4,18,900*
*Inclusive of GST
Easy Instalments Option Of 12/24/36/48 Months On Program Fee.
EMI Calculator
Note: *The processing fee (1% of the full loan amount) will have to be paid by the student, and the applicant must earn more than Rs. 15,000 per month in order to avail the loan.
Documents required for the EMI Process
| Documents | Description |
| --- | --- |
| Photo | Photo Scanned or Taken by Phone |
| Pan | Scanned or Photo |
| Address Proof ( Any 2) | Aadhar/ Voter ID/ Passport/ DL/ Water Bill/ Piped Gas Bill/ Electricity/ Rent Agreement Franked |
| NACH ( Any 1) | Canceled Cheque/ Bank Statement First Page/ Passbook first page |
| Bank statements ( Any 1) | Salaried - (3 Months), Self Employed (6 months) |
| Income Proof (Any1) | Salaried - Latest Salary Slip, Self Employed - Company Incorporation proof / ITR |
App :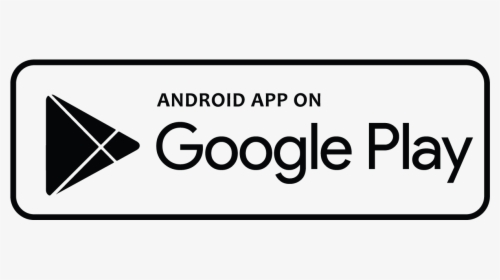 Web : https://eduvanz.com/
Frequently Asked Questions
I Am A Fresher And I Don't Know Any Coding!
Don't worry, we got your back! We seamlessly traverse your knowledge right from pre-requisite fundamentals to the Industrial level Core Domain experty. However, our expectation is eagerness to learn.
Is There Any Age Bar?
Anyone who is between the age of 21 years to 40 years.
What Is Post Graduation Diploma In Data Center Architecture Program?
It's a 1 year Technical Diploma program on Data Center Architecture. It is a Job oriented program which enables Freshers to build a Career in next generation cutting Edge Data Center Technology and accelerate the career Development of experienced corporates on core domain. This program is a Industrial experiential learning program with exposure on Real Time projects and internships on Physical Data Center Solutions. Upon successful completion, every candidate is titled "Post-Graduation Diploma Certified professional on "Data Center Architecture".
What Is The Min And Max Remuneration(LPA) That A Candidate Can Expect After This Program?
SALARY RANGES :
( Varies exponentially based on Companies Profile-product based companies pay comparatively well against managed services)*
0 to 2 years: 3LTO 6L INR per annum.
2 to 4 years: 4LTO 8L INR per annum.
4 to 6 years: 8L TO 16L INR per annum.
Above 6 years: 12L TO 25L INR per annum.
Who Is Eligible For This Programme?
Any Under-Graduates or Post-Graduates in Technical/Science Stream. B.E/B.Tech (Circuit branches), M.E/M.Tech (Circuit branches), BCA/MCA. -Professionals with any background who has desire to pursue a premium career in Real-Time cutting Edge Technology Domain.
NO PREFERENCES, NO PRE-REQUISITES, NO PERCENTAGE CRITERIA.
How Do I Enroll For This Program And What Is The Procedure?
Call our Corporate Counsellor, get a free counselling and understand the overview of the program and initiate the Registration procedures.
I Am Already Working Somewhere, Can I Apply?
Definitely! Enhance your Technical Abilities in our PGD-DCA program and become Technically Competent. We can help you get the right position and CTC that you deserve
Who Are The Teaching Faculties?
Our experts are skilled Technocrats who have enormous Real-Time experience and exposure in various product and services functioned as Data Center Consultants and Architects, who will enrich your skills through their Industry Experience.
How Are We Different?
This is one of a kind Experiential program, every concepts uttered will be practically demonstrated. Hands on practical's with a Physical Data Center facility. Our motto is to make every candidate Self-made.
What Is The CGPA / Percentage Criteria?
There is no CGPA/Percentage criteria.
What Is The Cost Of The PGD-DCA Program?
The Overall cost of the program is Rs 3,55,000 + GST for the PGD-DCA program.
Can We Pay The Program Amount In Instalments?
Yes, it can be paid in 12/24/36/48 monthly instalments
Do You Provide Loan Facilities For The Program?Instalments?
Yes, we assist you with Loan facilities with whom we have partnered.
I Have Some Backlogs In My Under-Graduation, Can I Pursue This Program?
Yes, someone who has backlogs can still pursue this program, however they are eligible to take up the PGD-DCA exam after successfully clearing the backlogs in their Under-Graduation.
Is It An Online Or Face To FaceSession?
It is in person classroom sessions. However we are flexible enough to support with Virtual instructor led sessionfor working professionals.We have a flexible calendar to accommodate every possible requirements. Upon requirement, beyond our regular academic sessions, we also facilitate guided mentorship from Industrial Experts.
Do We Provide Job Guarantee Or Assistance?
We make sure everyone is technically competent, conduct mock interviews and are Industry ready. We assist everyone in placement activities. We send your profile to multiple product based/service based companies in our network.
Can I Work/Study During The Program?
We encourage working professionals to be part of this program.
Will The Accommodation For The Program Be Provided?
No, we don't provide any accommodation during program.
Who Are The Hiring Partners?
We send your profile to multiple product based/service based companies in our network. On the basis of shortlisting, we schedule your interviews. We also work on the feedback given by companies on a specific profiles.
I Am Currently Studying, Can I Apply?
Any candidate wishing to get into this program, must be an Under-Graduate.
How Many Batches Are There In A Year? And When Do They Start?
Since this is a premium program, there are only 2 batches in a year. To know more about it, we encourage to connect with us.
Where To Register?
You can contact us at: 080–23424281 You can register online with this link .
How Does This Program Help?
You will be a certified Data Center Technologist, hence adding value to your profile which would benefit your placement activities. Building a strong foundation in the concerned Technical Areas and become Technically Competent.
I Am A Diploma Holder, Am I Eligible For The Programme?
No, candidates willing to get into this program should at least be an Under-Graduate.
What Is The Duration Of The Program?
The program duration is 1 year, spanning across 2 semesters.
Do We Get Internship Opportunity Through This Program?
Internship is part of this program.
Our Recruiters
About SSMRV
Rashtreeya Shikshana Samithi Trust is managing the RV Educational Institutions, the leading Educational institutions in Karnataka, Located in Bangalore. Sivananda Sarma Memorial RV College (SSMRV) established in 1982 is rated as Top 5 College in India by India Today for the sixth Consecutive time. The institution is run by Rashtreeya Shikshana Samithi Trust (RSST) a not for profit trust.
About ABSTREAM
Abstream Technologies an Enterprise Technology - based company, recently penetrated into Indian market. Pioneers in the field of Enterprise Technology, Data center Solutions and Digital Broadcasting. We work on cutting edge - Hyper Converged Data Center Solutions . A technology solutions company catering recipes to fulfil IT requirements and related business services for small and medium market segments spanning across all customer domains. Our Strategic intent is to lead the market by ideating structured thought process to stay ahead of the curve, in terms of Product Innovation and Technology Solutions.
Testimonials
Amarnath
The journey of learning here is been good and the tutors also try to explain it in a simple ,understanding and practical . I'm happy to be a student .
Raghav
Environment is appropriate for studies. All the faculty are polite, lab is excellent . Which gives corporate feel .
Prasanna
Good place to improve our knowledge. Staff are good and explains the concept with examples and in an easy way. They even provide placements.
Contact Us

We offer most advanced technologies than any other computer and business training company. Businesses and individuals can choose from the course offerings, delivered by experts.
Soul Space Paradigm, 3rd Floor, West Wing, next to Hotel Radisson Blu, Marathahalli, Bengaluru, Karnataka 560037