PROGRAM OVERVIEW
This Post Graduate Program is designed for graduates in any discipline and experienced professionals from programming and non-programming backgrounds. The program is based on an Applied Learning approach that uses a combination of self-paced videos, live virtual classes, hands-on projects, and labs.Students also have access to mentorship sessions, providing a high-engagement learning experience and real-world applications to help master essential Cloud Computing skills. At the end of this program,learners will understand the main principles of Cloud Computing and how they are implemented in Microsoft Azure, AWS, Google Cloud Platform and DevOps. This program will enable students to demonstrate their knowledge to implement use cases and configuration options for Azure App Services and AWS Application Services environments. Those who complete the program will become certified Azure, Google and AWS Cloud Architects.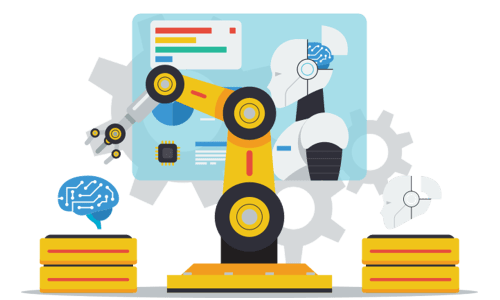 Through this 12-month-long Virtual Online Live Postgraduate diploma program, learners can become proficient Cloud Computing professionals by mastering Microsoft Azure, AWS, Google Cloud Platform and DevOps tools. The program is taught by the best minds in the industry where students get hands-on learning experience in Cloud labs that are equipped with the latest analytics software & applications.
ABOUT VEPSUN
The fast pace of innovation and business today requests a learning approach that fits the necessities of both the individual and the organization. We built a learning system to reflect that need. Adapting today requires a guided methodology through the intricate number of formal and casual learning alternatives. It requires a methodology that envelops the top learning techniques utilized today and adjusts them to help hierarchical results.

Our learning ecosystem is designed to support how learning is done today and evolves to meet advances in technology and individual learning needs. Integrating the world's largest collection of proprietary and IT partner content, resources, and expertise with a global instructor pool of more than 300 real-world experts, Vepsun Technologies delivers custom learning to global organizations no matter where their workforce is located to drive quantifiable results.
Designed for Working Professionals/Students
Instructor-led Sessions
Dedicated Student Success Manager
Real-life Case Studies
Lifetime Access
1-on-1 Industry Mentor
Career Assist
Assignments
Certification
Syllabus
Basics of Scripting (Python Json PowerShell)
AWS Solutions Architect
This AWS Solutions Architect Certification training will enable you to design, plan, and scale AWS implementations utilizing over 70 cloud computing services. The course is aligned with the latest AWS exam featuring Amazon designated best practices.
Key Learning Objectives
By the end of this course, you will:
Formulate solution plans and provide guidance on AWS architectural best practices
Design and deploy scalable, highly available, and fault-tolerant systems on AWS
Identify the lift and shift of an existing on-premises application to AWS
Decipher the ingress and egress of data to and from AWS
Select the appropriate AWS service based on data, compute, database, or security requirements
Estimate AWS costs and identify cost control mechanisms
Course Curriculum
Self Paced Learning Curriculum
Lesson 01 - Introduction
Lesson 02 - Getting Started With AWS
Lesson 03 - Identity and Access Management
Lesson 04 - S3
Lesson 05 - EC2 and EBS
Lesson 06 - ELB and Autoscaling
Lesson 07 - Cloudwatch
Lesson 08 - VPC0
Lesson 09 - Databases
Lesson 10 - Route 53
Lesson 11 - Additional Key Services
Lesson 12 - SAA C02 Latest Services
AWS SysOps Associate
This AWS SysOps training is a prerequisite to the DevOps Engineer Certification. You will learn how to migrate on-premise applications to AWS, control the flow of data to and from AWS, master the AWS management console, implement operational cost controls, and enhance your ability to efficiently leverage AWS resources and services.
Key Learning Objectives
By the end of this course, you will be able to:
Deploy, manage, and operate scalable, highly available, and fault-tolerant systems on AWS
Migrate an existing on-premises application to AWS
Ensure data integrity and data security on AWS technology
Select the appropriate AWS service based on compute, data, or security requirements
Identify appropriate use of AWS operational best practices
Understand operational cost control mechanisms and estimate AWS usage costs
Course Curriculum
Self Paced Learning Curriculum
Lesson 01: AWS Platform and Certification Overview
Lesson 02: Monitoring Metrics and Analysis
Lesson 03: High Availability
Lesson 04: Compute
Lesson 05: Databases
Lesson 06: Deployment and Provisioning
Lesson 07: Automation and Optimization
Lesson 08: Storage and Data Management
Lesson 09: Security and Compliance
Lesson 10: Networking
Microsoft Certified: Azure Administrator Associate AZ-104
Vepsun's Azure Administrator training provides you with a deep understanding of the entire administrative lifecycle in Azure environments. This Azure course shows you how to maintain services related to computing, storage, network, and security. Enhance your Azure Administrator skills and prepare to ace the AZ-104 Azure Administrator exam.
Key Learning Objectives
After completing the Azure Administrator online training course, you will be able to:
Manage subscriptions, billing, and role-based access control regarding Azure users and groups
Utilize Azure Monitor to configure alerts and review the Azure Activity Log Deploy resources with ARM templates and organize Azure resources
Implement, manage, and secure storage with shared access keys, Azure backup, and Azure File Sync
Store and access data using Azure Content Delivery Network and the Import and Export
Build, execute, manage, and monitor virtual machines in Azure Portal with Azure PowerShell
Use Azure DNS domains, zones, record types, and resolution methods
Execute site connectivity schemas comprising VNet-to-VNet connections and virtual network peering
Integrate, secure, and manage identities with Azure Active Directory, Self-Service
Password Reset, Azure AD Identity Protection, and integrated SaaS applications
Migrate servers to Azure
Implement use cases and configuration options for Azure App Services and App Service environments
Manage and secure web apps with backup, restore, snapshot, and cloning
Deploy serverless computing features such as Azure Functions, Event Grid, and Service Bus
Configure Azure Load Balancer, Azure Traffic Manager, and Azure Application Gateway
Use Azure RBAC to grant a granular level of access based on an administrator's assigned tasks
Utilize Azure Multi-factor Authentication to configure a strong authentication for users at sign-in
Execute Azure AD Privileged Identity Management to configure access rights based on the just-in-time administration
Course Curriculum
Course Introduction
Module 2 Identity
Module 3 Governance and Compliance
Module 4 Azure Administration
Module 5 Virtual Networking
Module 6 Interconnectivity
Module 7 Network Traffic Management
Module 8 Azure Storage
Module 9 Azure Virtual Machines
Module 10 Serverless Computing
Module 11 Data Protection
Module 12 Monitoring
Microsoft Azure Fundamentals
Vepsun's Microsoft Azure Fundamentals Training Course will familiarize you with the main principles of cloud computing and how they have been implemented in Microsoft Azure. This course will get you up to speed on Azure services, security, privacy, compliance, trust, pricing, and support.
Key Learning Objectives
After completing this course, you will be able to:
Describe cloud computing, Azure, and Azure subscriptions Describe and create Azure web apps
Create and configure VMs in Microsoft Azure
Describe Azure storage
Describe and deploy databases in Azure
Describe Azure AD
Course Curriculum
Module 01 - Cloud Concepts
Module 02 - Core Azure Services
Module 03 - Security, Privacy, Compliance, and Trust
Module 04 - Azure Pricing and Support
Microsoft Azure Architect Technologies AZ-303 Training
The Microsoft Azure Architect Technologies AZ-303 online training course prepares you for a career as a certified Azure Cloud Solutions Architect. You will learn how to manage Azure resources, configure and deploy virtual machines, and master Azure Cognitive Services solutions as you become familiar with the Azure platform
Key Learning Objectives
By the end of this Microsoft Azure Architect Technologies AZ-303 Training course, you will be able to:
Manage Azure subscriptions and resources
Configure, deploy, and manage virtual machines and networks
Evaluate and perform server migration to Azure
Implement and manage advanced virtual networking and application services Manage and secure identities
Select compute and storage solutions
Perform hybrid networking
Evaluate through out and structure of data access
Create web applications using PaaS
Create apps and services running on Service Fabric
Use Azure Kubernetes Service for health monitoring and maintenance Develop long-running tasks and distributed transactions
Configure a message-based integration architecture
Develop for asynchronous processing and autoscaling
Create Azure Cognitive Services solutions
Course Curriculum
Section 01: Course Introduction
Lesson 01: Course Introduction
Section 02: Implement and Monitor an Azure Infrastructure
Lesson 01: Implement Cloud Infrastructure Monitoring
Lesson 02: Implement Storage Accounts
Lesson 03: Implement VM's for Windows and Linux
Lesson 04: Automate Deployment and Configuration of Resources
Lesson 05: Implement Virtual Networking
Lesson 06: Implement Azure Active Directory
Lesson 07: Implement and Manage Hybrid Identities
Section 03: Implement Management and Security Solutions
Lesson 01: Manage Workloads in Azure
Lesson 02: Implement Load Balancing and Network Security
Lesson 03: Implement and Manage Azure Governance Solutions
Lesson 04: Manage Security for Applications
Section 04: Implement Solutions for Apps
Lesson 01: Implement An Application Infrastructure
Lesson 02: Implement Container based App
Section 05: Implement and Manage Data Platforms
Lesson 01: Implement NoSQL Databases
Lesson 02: Implement Azure SQL databases
Google Cloud Engineer Associate
Vepsun's Google Cloud Platform Architect certification program will aid you with the skills needed to advance your career in the cloud architecture and become a certified Google Cloud Architect Professional. The course covers IAM, Networking, cloud storage,and much more. This online GCP Architect certification course introduces you to the comprehensive and flexible infrastructure and platform services provided by Google Cloud Platform. You will learn to analyze and deploy infrastructure components such as networks, storage systems, and application services.
Key Learning Objectives
By the end of this Google Cloud Engineer Associate course, you will be able to:Set up GCP account and utilize GCP services: Networking, storage, content and delivery network Add Identity Access Management member
Understand Google Virtual Machines and how to work with them Comprehend cache and restrictions and how to avoid excessive billing Store and manage data in the cloud SQL
Associate Cloud Engineer Certification Overview
Exam Overview and Expectations
Exam Prep

Activity: Google Practice Exam
Exercise: Creating a GCP Account
Understanding GCP Core Principles Services, Projects, and Resources:
Services
Projects
Enabling Services and APIs
API Conventions
Resources
Securing Resources with IAM:
IAM
Members
Roles
Permissions
3 Types of Roles
Service Accounts
Service Account Keys
IAM Hierarchy
Organization and Folders
Exercise:

Getting Started with GCP Projects
Automating GCP Resources.Scripting with the Google Cloud SDK
IAM
Google Cloud SDK
Installing the SDK
Configuring the SDK
gcloud
gsutil
bq
Exercise:

Scriptingwith gcloud, gsutil, and bq command-line interfaces
Programming with GCP
Programming RESTful Service Calls
Leveraging Language SDKs
Exercise:

Utilizing GCP Resources in Your Applications
Deployment Manager
Creating Infrastructure with Deployment Manager
Marketplace
Exercise:

Understanding Deployment Manager
Exam Prep
Compute Engine and NetworkingCreating and Managing Virtual Machines
Creating Machines
Creating Machines with gcloud
Connecting to Linux Machines
SSH with gcloud
Third-Party SSH Tools
Managing SSH Keys
Project Keys
Instance Keys
Connecting to Windows Machines
Exercise: Virtual Machines
Load Balancing and Autoscaling
Scalable, Fault Tolerant Architecture
Instance Templates
Instance Groups
Autoscaling Configuration
Health Checks
Load Balancers
Cloud DNS
Cloud CDN
Exercise: Load Balancing and Autoscaling
Configuring VPC Networks
VPCs
Networks and Subnets
CIDR Addressing
Firewall Rules
Shared VPCs
Adding Machines to Networks
Exercise: Networking
Connecting Networks
VPN
Cloud Router
Interconnect
Exam Prep
Saving Data to Google Cloud PlatformStorage Overview
Choosing Google Cloud Storage Solutions
Saving Files to Google Cloud Storage
Storage Overview
Buckets
Storage Classes
Transfer Jobs
Encryption By Default
Customer Managed Encryption Keys
Customer Supplied Encryption Keys
Exercise: Cloud Storage
Saving Relational Data with Cloud SQL and Spanner
Cloud SQL Overview
Cloud SQL Features
Spanner Overview
Exercise: Cloud SQL Buckets
Saving NoSQL Data with Bigtable and Datastore
Bigtable Overview
Datastore Overview
Exercise: Datastore
Exam Prep
Docker Containers
Docker
Docker Containers
Dockerfile
Docker Commands
Building Docker Containers
Pushing Containers to Docker Hub
Running Docker Containers
Cloud Build
Container Registry
ConfiguringKubernetes
Deployments
Load Balancers
Autoscalers
Kubernetes Commands
Exercise: Deploying a Web Application with Docker and Kubernetes
Exam Prep
Deploying Applications with App EngineApp Engine Overview
App Engine Core Concepts
App Engine Standard
App Engine Flex
Configuring App Engine Applications
Deploying App Engine Applications
Exercise: Deploying an App Engine Application
Managing App Engine Versions
Deploying New Versions
Traffic Splitting
A/B Testing
Canary Deployment
Exam Prep
Cloud Functions Overview
Cloud Functions
Creating Cloud Functions
Triggers
Bucket Trigger Example
Pub/Sub Trigger Example
Exercise: Deploying Event-Driven Cloud Functions
Cloud Functions APIs
Building Node.js Applications
Exercise: Deploying a Node.js Express API
Exam Prep
Stackdriver MonitoringStackdriver Services
Monitoringi
Logging
Alerts
Health Checks
Uptime Checks
Dashboards
Debugging
Tracing
Architecting Solutions on GCPCloud Solutions Architecture Reference
Exam Prep
Microsoft Azure Architect Design: AZ-304
This Azure training course covers a number of advanced activities on the Azure platform, such as managing Azure resources, configuring and deploying virtual machines and networks, mastering Azure AD, and securing data. You will also learn how to identify data storage options, integrate SaaS service on Azure, author deployments, and more.
Key Learning Objectives
By the end of this Microsoft Azure Architect Design: AZ-304 course, you will be able to:
Manage security and identity for Azure solutions
Integrate SaaS services on the Azure platform
Compare and analyze database options in Azure
Monitor and automate Azure solutions
Deploy resources with Azure Resource Manager
Choose the correct backup option for infrastructure and data hosted in Azure
Automate the deployment of future resources for backup recovery or scaling purposes
Build Azure IaaS-Based Server Applications (ADSK)
Deploy network infrastructure for use in Azure solutions
Integrate Azure solution components using messaging services
Course Curriculum
Course Introduction
Lesson 02: Design Monitoring
Lesson 03: Design Identity and Security
Lesson 04: Design Data Storage
Lesson 05: Design Business Continuity
Lesson 06: Design Infrastructure
Azure devOps (400)
Defining the Service
Describe users in terms of roles and
Write qualitative requirements with user stories
Write quantitative requirements using key performance indicators (KPIs)
Evaluate KPIs using SLOs and SLIs
Determine the quality of application requirements using SMART criteria
Microservice Design and Architecture
Decompose monolithic applications into microservices
Recognize appropriate microservice boundaries
Architect stateful and stateless services to optimize scalability and reliability
Implement services using 12-factor best practices
Build loosely coupled services by implementing a well-designed
REST architecture
Design consistent, standard RESTful service APIs
DevOps Automation
IAutomate service deployment using CI/CD pipelines
Leverage Cloud Source Repositories for source and version control
Automate builds with Cloud Build and build triggers
Manage container images with Google Container Registry
Create infrastructure with code using Deployment Manager and Terraform
Choosing Storage Solutions
Choose the appropriate Google Cloud data storage service based on use case, durability,availability, scalability and cost
Store binary data with Cloud Storage
Store relational data using Cloud SQL and Spanner
Store NoSQL data using Firestore and Cloud Bigtable
Cache data for fast access using Memorystore
Build a data warehouse using BigQuery
Google Cloud and Hybrid Network Architecture
Design VPC networks to optimize for cost, security, and performance
Configure global and regional load balancers to provide access to services
Leverage Cloud CDN to provide lower latency and decrease network egress
Evaluate network architecture using the Cloud Network Intelligence Center
Connect networks using peering and VPNs
Create hybrid networks between Google Cloud and on-premises data centers using Cloud Interconnect
Deploying Applications to Google Cloud
Choose the appropriate Google Cloud deployment service for your applications
Configure scalable, resilient infrastructure using Instance Templates and Groups
Orchestrate microservice deployments using Kubernetes and GKE
Leverage App Engine for a completely automated platform as a service (PaaS)
Create serverless applications using Cloud Functions
Designing Reliable Systems
Design services to meet requirements for availability, durability, and scalability
Implement fault-tolerant systems by avoiding single points of failure, correlated failures, and cascading failures
Avoid overload failures with the circuit breaker and truncated exponential backoff design patterns
Design resilient data storage with lazy deletion
Analyze disaster scenarios and plan for disaster recovery using cost/risk analysis
Security
Design secure systems using best practices like separation of concerns, principle of least privilege, and regular audits
Leverage Cloud Security Command Center to help identify vulnerabilities
Simplify cloud governance using organizational policies and folders
Secure people using IAM roles, Identity-Aware Proxy, and Identity Platform
Manage the access and authorization of resources by machines and processes using service accounts
Secure networks with private IPs, firewalls, and Private Google Access
Mitigate DDoS attacks by leveraging Cloud DNS and Cloud Armor
Maintenance and Monitoring
Manage new service versions using rolling updates, blue/green deployments, and canary releases
Forecast, monitor, and optimize service cost using the Google Cloud pricing calculator and billing reports and by analyzing billing data
Observe whether your services are meeting their SLOs using Cloud Monitoring and Dashboards
Use Uptime Checks to determine service availability
Respond to service outages using Cloud Monitoring Alerts
1: Build a Website Using AWS Lightsail
2: Build a Serverless Web Application
3: Create and Deploy a React Web Application
4: Protect downloads of your content hosted on CloudFront with Cognito authentication using cookies and Lambda@Edge
5: Use AWS Serverless stack written in JAVA to build a full blown web application with both backend and frontend hosted inside a same mono repo.
6: A GameLift example with a Serverless backend service that helps you get started with GameLift development and leverages deployment automation and Infrastructure as Code. Works on MacOS, Windows as well as mobile platforms.
7: In this workshop, you will learn techniques to secure a serverless application built with AWS Lambda, Amazon API Gateway and RDS Aurora. We will cover AWS services and features you can leverage to improve the security of a serverless applications in 5 domains: identity & access management, code, data, infrastructure, logging & monitoring.
8: .Net Core 3.0 projects used in Azure DevOps Pipelines - Continuous Integration
9: Terraform project example that provisions a resource group and a storage account static website on Azure.
10: Dockerized ASP.NET Core web application - MyHealthClinic (MHC) and is deployed to a Kubernetes cluster running on Azure Kubernetes Service (AKS) using Azure DevOps.
11: Deploying a Docker based web application to Azure App Service
12: Deploy, scale, and update your website with Google Kubernetes Engine (GKE)
Certifications
Certification by Vepsun
Certification by Microsoft
Certification by Microsoft
Certification by Microsoft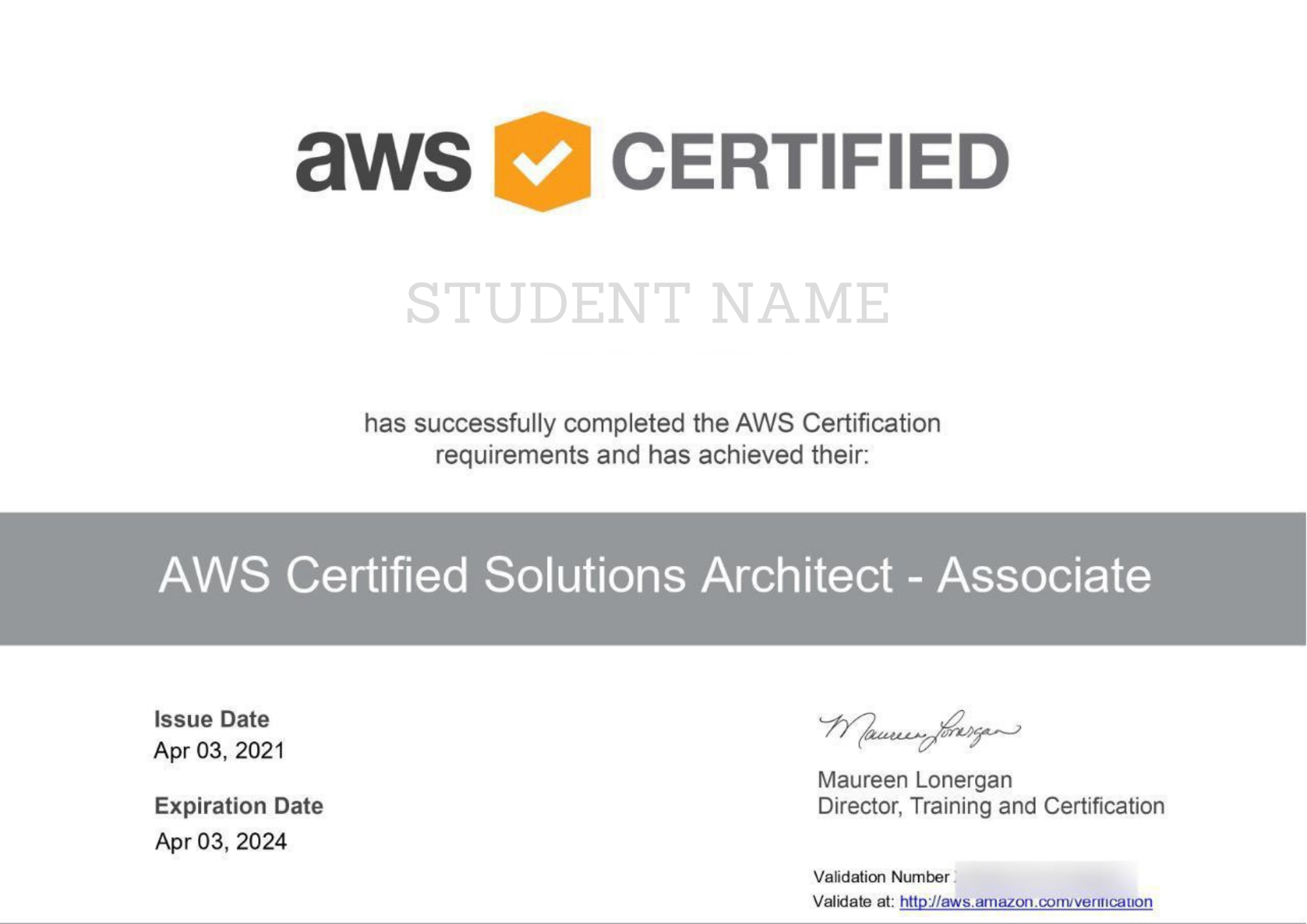 Certification by AWS
Certification by Google
143000
Happy Clients Our success is Measured by Results.
572000
Projects- Our focus in on Delivering a better content.
12
Years of experience In Imparting Quality Training across Verticals.
38000
Students Placed in Top MNC's
Program Fee
Cloud Computing Post Graduate Program
Global Certifications: Microsoft- AZ-104, Azure AZ-303, Azure AZ-400 (Azure DevOps), AWS- Solutions Architect Associate & GCP - Cloud Engineer Associate
Easy Loan Facilitation
Program Fee
INR. 1,80,000 + GST
Frequently Asked Questions
What is Cloud Computing?
Cloud computing is the on-demand delivery of IT resources over the Internet with pay-as-you-go pricing. Instead of buying, owning, and maintaining physical data centers and servers, you can access technology services, such as computing power, storage, and databases, on an as-needed basis from a cloud provider like Amazon Web Services (AWS).
what is S3?
S3 stands for Simple Storage Service. You can use S3 interface to store and retrieve any amount of data, at any time and from anywhere on the web. For S3, the payment model is "pay as you go."
What is AMI?
AMI stands for Amazon Machine Image. It's a template that provides the information (an operating system, an application server, and applications) required to launch an instance, which is a copy of the AMI running as a virtual server in the cloud. You can launch instances from as many different AMIs as you need.
What is the relationship between an instance and AMI?
From a single AMI, you can launch multiple types of instances. An instance type defines the hardware of the host computer used for your instance. Each instance type provides different computer and memory capabilities. Once you launch an instance, it looks like a traditional host, and we can interact with it as we would with any computer.
How can you send a request to Amazon S3?
Amazon S3 is a REST service, and you can send a request by using the REST API or the Cloud Computing SDK wrapper libraries that wrap the underlying Amazon S3 REST API.
What is AZure?
Microsoft Azure is a set of cloud computing services which allow organisations to build, manage and deploy applications and services through Microsoft managed Data Centers to meet business challenges. It provides Software as a Service (SaaS), Platform as a Service (PaaS), and Infrastructure as a Service (IaaS) and supports multiple programming languages.
what is Azure Used for?
Microsoft Azure is used for building, testing and deploying and managing applications and services. This includes creating virtual machines, creating and hosting websites and web applications and building mobile applications.
What are the career benfits of Microsoft Azure ?
Microsoft Azure is one the most trusted cloud computing services and is widely used by many Fortune 500 companies to bolster business activities. Microsoft Azure certification increases your chances of getting hired for cloud computing by an enormous extent. This is due to the high reputation of Microsoft certifications in the IT world. Popular multinational companies like Adobe, HP, Johnson Controls and IHG are using this cloud service and are benefitting greatly. It is also being considered as the technology of the future as it is easy to adopt and learn and serves as a highly efficient tool. Hence, a certification in Microsoft Azure provides lucrative career options with organisations providing an average salary of $118,781 per year for a Cloud Engineer and $123,684 per year for a Software Architect.
What is Microsoft Azure certification
Microsoft Azure certifications lets you understand the concepts of Microsoft Azure to perform daily tasks effectively and efficiently. It includes topics such as Azure Cloud Platform, Azure architecture, infrastructure and cloud computing.
Why do we need Microsoft Azure
Azure is a flexible solution that provides a number of new services with increased data storage. Azure is much cheaper and offers a number of applications at the same time. It's high speed and decentralised infrastructure provides unlimited options for disaster recovery plans too. All these advantages have made Azure the choice of almost two-thirds of the world's Fortune 500 companies.
What is AWS?
AWS stands for Amazon Web Service; it is a collection of remote computing services also known as a cloud computing platform. This new realm of cloud computing is also known as IaaS or Infrastructure as a Service.
Why learn Google Cloud Platform?
Google Cloud Platform is one of the leaders in the cloud space. Learning Google Cloud Platform can help open up opportunities for your career. It is highly secure and can reduce an organisation time-to-insight with it's server-less big data analytics solutions. This is why many companies are adopting GCP for their cloud needs.
What is the best way to learn Google Cloud Platform?
GCP Certification Training is the best program that you need to master this cloud technology. We offer live instructor-led sessions supplemented by a 24x7 support system and lifetime access to our updated course materials. Our projects are designed for better hands-on for our learners. With these added advantages, we try to make sure that your learning objectives are fulfilled.
What is the future scope of Google Cloud Platform?
Career growth in GCP seems to be skyrocketing at the moment with more and more organizations looking towards GCP to solve their cloud needs. Companies like SPotify, HSBC, Ubisoft are deploying GCP based solutions already and this list seems to be growing day-by-day. Getting GCP Certified can help you get started with your career in this lucrative cloud technology space.
How to get GCP certified?
Once you have grasped the basic concepts, now is the time to take up our Google Cloud Platform Certification Training to master GCP cloud computing in and out. Our course is in-line with the certification exam requirements offered by Google. After the course completes and you are done working on the live project, you are now ready to fill the exam form, pick a date and clear the certification!
What is pickling and unpickling?
Pickle module accepts any Python object and converts it into a string representation and dumps it into a file by using dump function, this process is called pickling. While the process of retrieving original Python objects from the stored string representation is called unpickling.
Contact Us

We offer most advanced technologies than any other computer and business training company. Businesses and individuals can choose from the course offerings, delivered by experts.
Soul Space Paradigm, 3rd Floor, West Wing, next to Hotel Radisson Blu, Marathahalli, Bengaluru, Karnataka 560037